Meeting between tourism students and the film industry - May 2016
Meeting between tourism students and the film industry MV - May 2016
Tourism Development Studies
Meeting between tourism students and the film industry MV
Due to the 26th film and art festival in Mecklenburg-Vorpommern, 23 students of teh degree courses LTM (bachelor) and TDS (master) from the University of Applied Sciences Stralsund together with Prof. Dr. Scherl and Prof. Dr. Rasmussen participated in the secondconference about film and media in Schwerin. On the 3rd and 4th May 2016 the panels took place inside the Demmler-room in the town hall of Schwerin. The aim was to win film-productions for mecklenburg-Vorpommern and to strenghten the connection to the agents.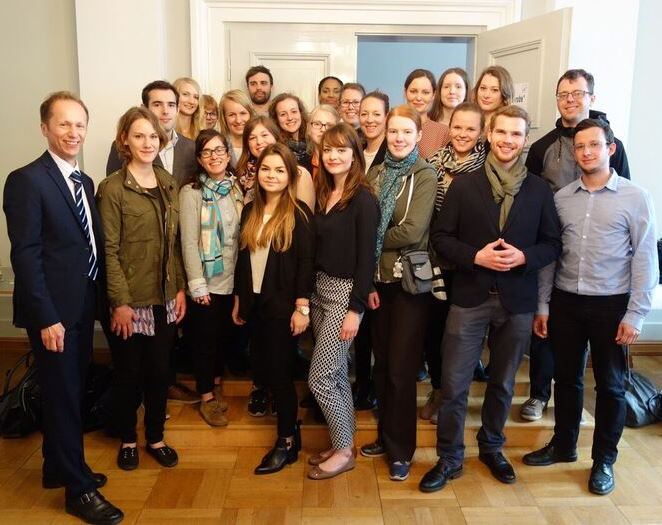 During the first discussion the students had the possibility to exchange experiences about Mecklenburg-Vorpommern as a film scenery. The second debate between representatives of the three parties "Linke", "Grünen" and "CDU" showed that only a few producers exist in our federal state at the moment, which is caused by the lack of film subsidy in Mecklenburg-Vorpommern.
All three parties vote for a relaunch of the financial film subsidy, however only this years' elected coalition in Mecklenburg-Vorpommern has the power to realize this idea.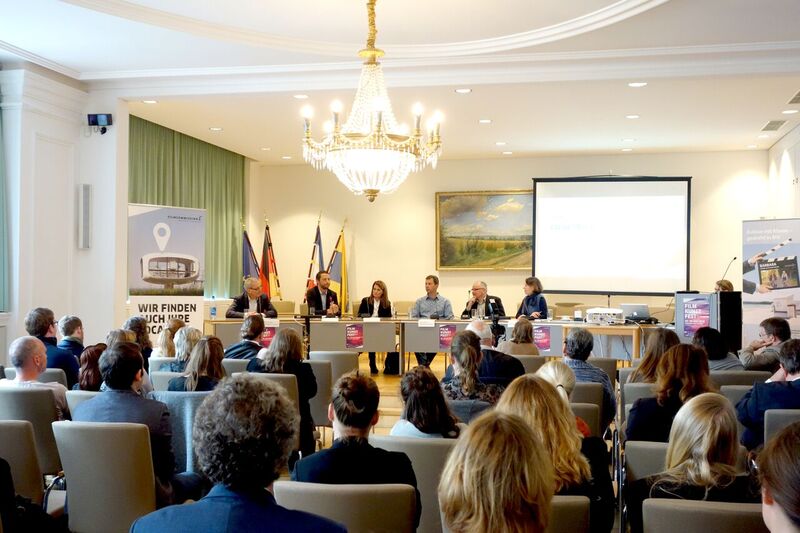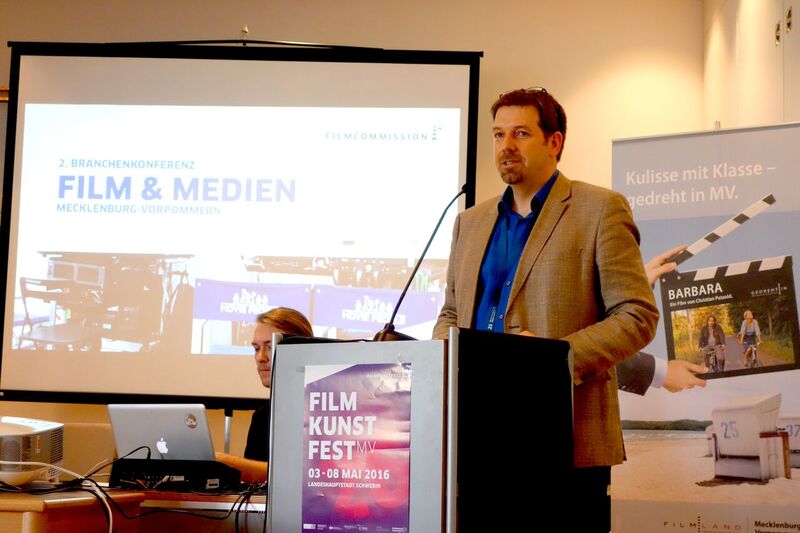 The focus of the second day was the practice, where the new film format "web series" was discussed by experts. Web series are moving bits, which can for example be seen in the morning at the bus station or on mobile advices du to their shortness. It has a great potential, however the cost for this high-quality production is seen critical. A solution would be to produce the web series in cooperation with companies, which want to advertise their brand with these short films.
At the end the conferences the editors from ZDF and NDR introduced their different TV formats.
At the same time the editors encouraged producers and authors from Mecklenburg-Vorpommern to submit more film concepts to them in the future.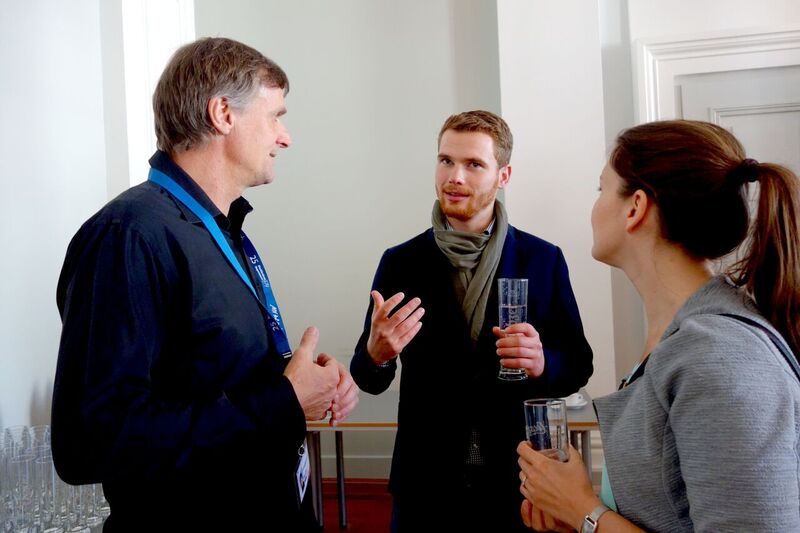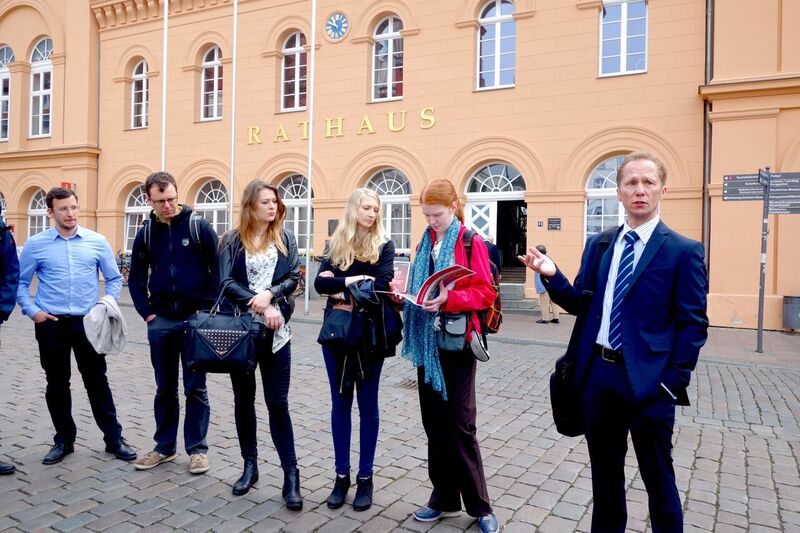 Volker Kufahl, manager of the FILMLAND MV GmbH, stated in an interview, that the image of the federal state will not be communicated sufficiently to the outside. Thereby are films the most important medium to transport pictures especially in holiday regions such as Mecklenburg- Vorpommern. "We need more more qualitative productions from MV, because we are in competition with other regions, which invest more in their films and pictures than we do. Even though our films can have a higher quality."
The students from the University of Applied Sciences Stralsund are also invited for the coming year and were requested to communicate their feedback to the organizers of the event