Excursion: Berlin, December 2011
Tourism Development Studies
Excursion to Berlin, 8-9th December 2011 - insights into the work of different innovative companies
Our first meeting took place at the French marketing agency Publicis where we met Mrs. Verena Drews, the Account Director for Publicis Berlin. She is amongst others responsible for the co-operation with the airline Easyjet. After a brief tour around the company we exchanged information concerning the daily work at Publicis as well as their concept of the 'contagious ideas', unique and memorable ideas for marketing campaigns. In the context of an interactive exercise we got an impression of the importance of negotiation strategies with different clients.
Afterwards we got an insight into the company brands4friends, an online-shopping community that sells brand articles for reduced prices. Christopher Maas, Marketing Director, firstly showed us around the company, in particular we saw the goods receiving department, the store room and the photo studios. In this regard we got an overview of the processes at brands4friends. Subsequently we had a discussion with Mr. Maas about the new brand design and the company's internet performance.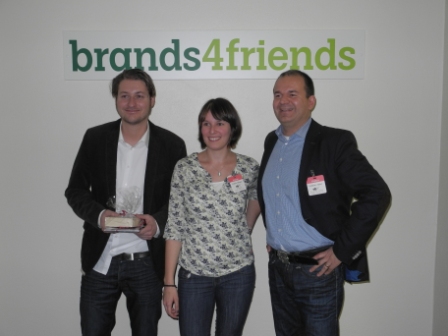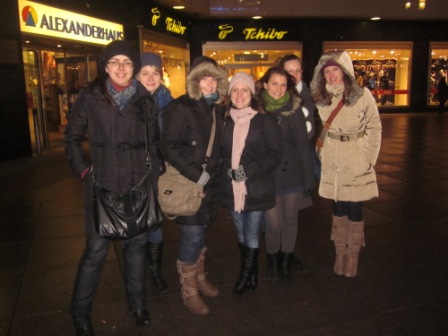 Our first appointment on Friday morning led us to the Steigenberger Hotel where Mr. Lars Groche surprised us with a small breakfast upon our arrival. The presentation about the hotel group Steigenberger, especially the hotel in Berlin and the convention market was very informative. The link to sustainability with concrete examples was particularly interesting for us as due to its increasing importance in the tourism industry. In the context of a discussion we were informed about job opportunities at the Steigenberger hotel group.
Afterwards we had an appointment with Mr. Ernst Meinhardt at 'Deutsche Welle'. Here, we had the opportunity to get an authentic insight into the journalism branch. Mr. Ernst Meinhardt, who is working as an editor for the "Deutsche Welle" since 1994, offered us a guided tour. We got an impression of the recording and television studios. Moreover, we were informed about the daily internal procedures.
On Friday afternoon we had our last meeting at Handelsblatt with Mr. Thorsten Riecke. After a short welcoming we sat down in the conference room, where we were informed about the daily routine at Handelsblatt, their consumers as well as new information and communication channels.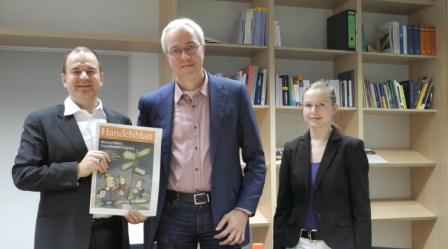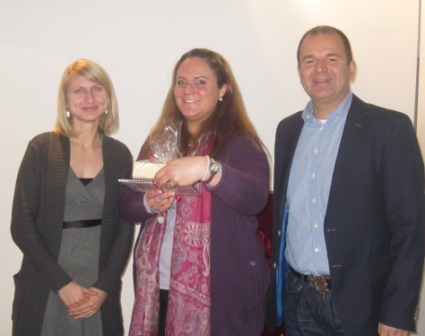 To conclude, all the appointments were very interesting and we were able to gain numerable impressions. In particular, we would like to thank our professor, Prof. Dr. Adjouri, for the planning and organization of our excursion