Field trips: High rope activities 2012
High-rope activities 2012
Tourism Development Studies
Effective relationships, empathetic behaviour, understanding, and a beneficial network may incorporate similar principles as we appreciate in our daily routine, e.g. interpersonal respect, integrity, trust and honesty, empathy and courage.
Sometimes individuals have insecurities, anxieties or pressures which may create interpersonal difficulties, particularly in non-routine work or change management processes. This interpersonal imbalance provokes other team members to react – mainly without the appropriate or emotionally intelligent endeavour. Emotional literacy, maturity and perceptive skills are considered as beneficial and notably useful in business and management.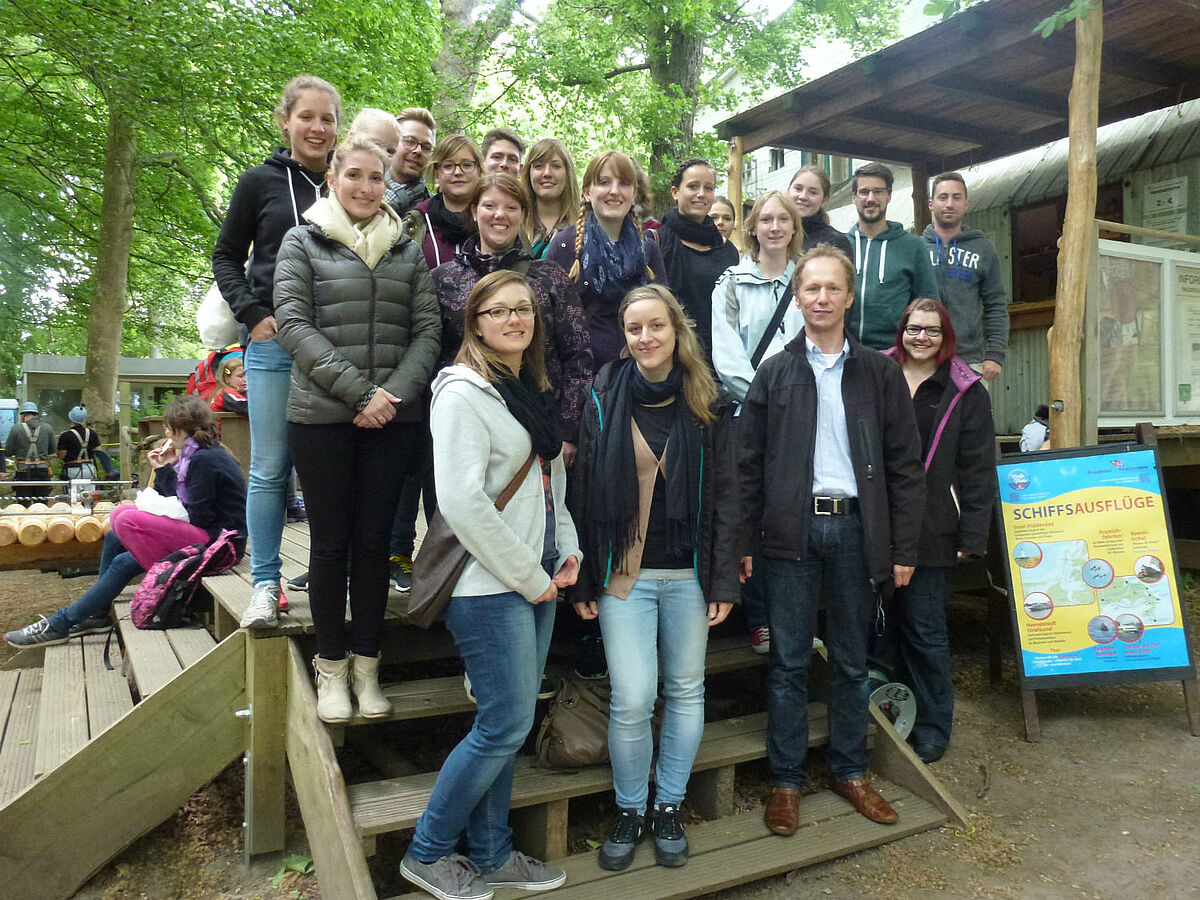 High-rope-courses in the woods may facilitate team-building processes and therefore develop in a non-routine atmosphere intrapersonal and interpersonal skills and competencies. The postgraduate course "Self-Management" of the master's degree course Tourism Development Strategies (TDS) incorporates partly outdoor activities to emphasize vividly the myriad benefits of being part of a team. Both, task-related (hard skills) and person-related (soft skills) outdoor activities will be first, carefully prepared and organized; second, practiced comprehensively with all team members, and third, critically analysed. Reflexion processes enable to connect cognitive and psycho-social learning processes – to internalize and apply both hard and soft skills – to facilitate constructively the development of personal and team oriented abilities.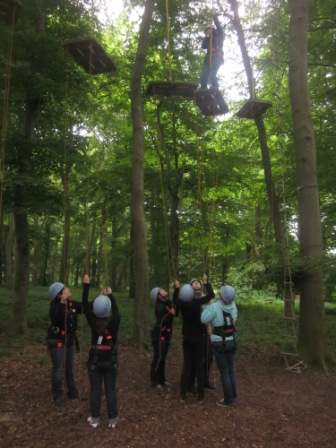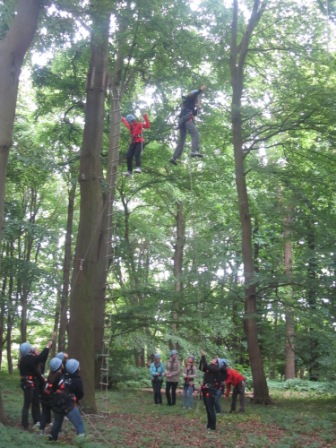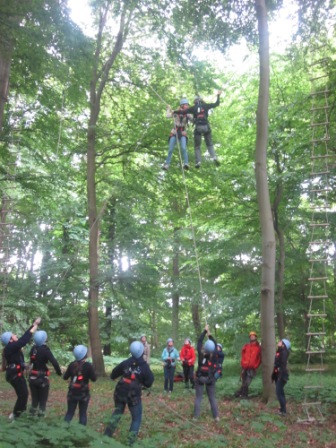 High-rope-courses are considered as highly beneficial in adragogy to facilitate and develop effectively team-related (soft) skills and competencies. If you have a look at the pictures – the students appear to have fun during the course or in other words:
"Self-Management is an academic course that challenges both intellectual as well as your personal potential, great – I enjoyed it very much of being part of a real team" (statement TDS student).