Excursion Rostock-Warnemünde 2016
Appointments with Hotel a-ja and Yachthafenresidenz Hohe Düne 2016
Tourism Development Studies
As a part of the TDS master´s curriculum on 7th January 2016 our students of the TDS course had the chance to visit two hotels in Warnemünde next to Rostock, in order to get a hands-on impression of the hospitality business.
The field trip started at the 420 rooms a-ja resort Warnemünde, situated first row at the seaside promenade, offering affordable wellness-tourism for everyone. David Monte, a-ja´s human resources director, introduced the revolutionary hotel concept, which is mainly driven by a holistic and sophisticated market research approach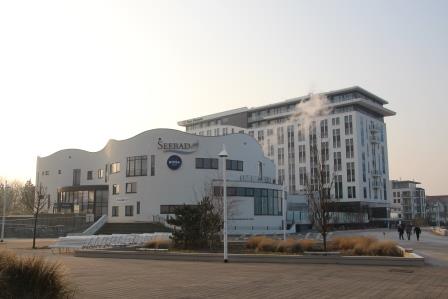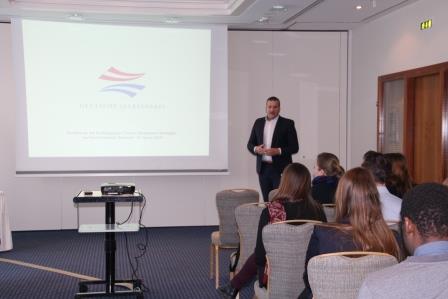 An extraordinary high occupancy rate throughout the year as well as the accelerating growth of the a-ja group show how the hospitality market can be revolutionized by such innovative approaches. This strategy introduction, was followed by a guided tour, which provided an informatory insight into the several outlets like F&B, Spa, Front Office, etc.
Also situated in Warnemünde, on the opposite bayside, Yachthafenresidenz Hohe Düne invites individual guests and skippers as well as big congresses at their extensive hotel complex.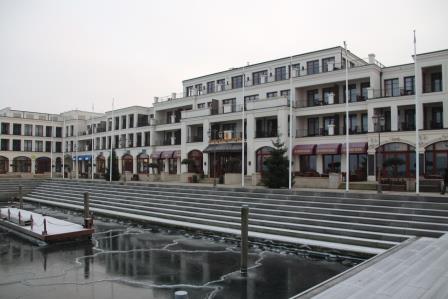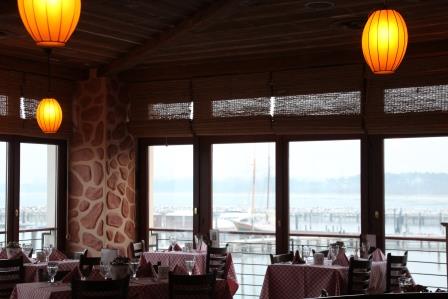 After being welcomed in the library, the students were guided through several room categories and the F&B outlets, which are situated directly at the marina. Leaving the main complex the extensive banqueting and congress facilities were being shown, followed by a holistic insight into the several targeted segments and thus arising variety of marketing tools.
The field trip has been a valuable enrichment to the academic foundation and enabled the students to transfer gained knowledge to the daily business of the hospitality industry.
Claudia Verbeck,
3rd semester Tourism Development Strategies